B J MERINO SADDLE BLANKETS
New Zealand designed and made Merino wool saddle blankets
I advocate the use of the BJ Merino saddle blanket under Fhoenix saddles.
They are custom made with a very high cut over the wither and sit beautifully under the saddles, they are machine washable and come in a variety of colours and styles.
If you are looking for a very good quality saddle blanket at a reasonable price, that will last for years then look no further.
I will be updating this page with the styles and prices of the BJ Merino range very shortly so please keep it in mind.
Please contact me by e-mail and I will be able to send you a pic of the blanket you are requiring,
ie Style, Shape, and colour.
jann@equestrianconcepts.co.nz
DRESSAGE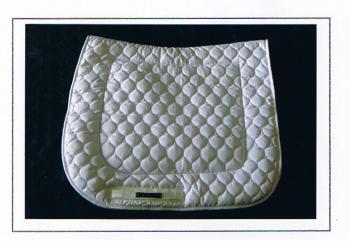 Dressage - Large
Full or Half Fleece
Plain $170.00
Piped $180.00
Fluffys $180.00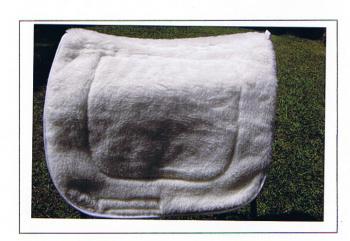 The underside of a blanket with a Full Fleece.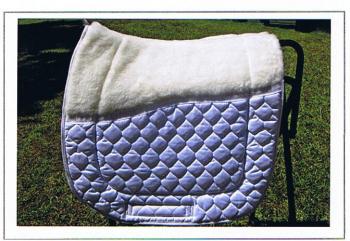 The underside of a blanket with a Half Fleece.